December 8, 2011-June 27, 2012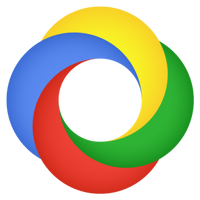 The original version of the logo, introduced at launch. The colors are from Google's main logo.
June 27, 2012-present
This logo was introduced at Google I/O 2012 conference as it was announced Google Currents would become a default app for Android version 4.1 and above.