1997-present
1997-2016, 2016-present (secondary)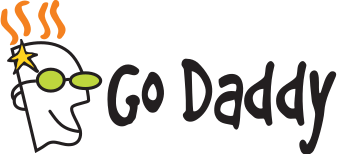 As of 2016, this is now being used as a secondary logo.
2016-present

On April 10, 2016, GoDaddy received its first major overhaul since its inception in 1997. While the icon remained the same, the font has been changed, and is now used across its family of services. In addition, a new tagline, "Go You. GoDaddy" was also introduced.[1]
References
Ad blocker interference detected!
Wikia is a free-to-use site that makes money from advertising. We have a modified experience for viewers using ad blockers

Wikia is not accessible if you've made further modifications. Remove the custom ad blocker rule(s) and the page will load as expected.