Quad
1991-1997
The mall opened in 1991 as Quad.
Glorietta
1997-2006

Quad was renamed Glorietta in 1997, but maintained the style of the previous logo.
2006-present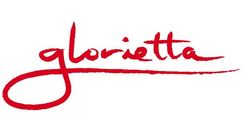 In 2006, Glorietta finally retired the style of its logo used since 1991, and used a refreshed logo which was in script style of writing and unlike the two previous logos, used red for its color. This rebrand was also in line with the refreshing of the logo of Ayala Land and Ayala Malls in the same year.
Ad blocker interference detected!
Wikia is a free-to-use site that makes money from advertising. We have a modified experience for viewers using ad blockers

Wikia is not accessible if you've made further modifications. Remove the custom ad blocker rule(s) and the page will load as expected.