Contents

1991-2005
2005-2011
2011-present
1991-2005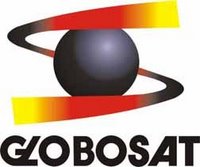 Globosat was created in 1991, as a pay television service via the Brasilsat II satellite in the C band. The company offered four exclusive channels in your line-up: Globosat News Television (GNT), Multishow, Telecine and TopSport. After the success of Globosat channels, these channels began to be displayed in other pay-TV operators, causing the part of Globosat offering the signing of its channels to become the NETSAT.
2005-2011

2011-present

Ad blocker interference detected!
Wikia is a free-to-use site that makes money from advertising. We have a modified experience for viewers using ad blockers

Wikia is not accessible if you've made further modifications. Remove the custom ad blocker rule(s) and the page will load as expected.