GMA News TV (stylized in uppercase as GMA NEWS TV and informally abbreviated GNTV, or simply News TV) is a commercial broadcast television network in the Philippines. Owned and operated by Citynet Network Marketing and Productions Inc. a subsidiary of GMA Network Inc. which in turn has an airtime agreement as the main content provider of ZOE Broadcasting Network ZOE TV) of Jesus Is Lord Church leader Eddie Villanueva. since 2005. GMA-owned such as terrestrially through DWDB-TV (UHF Channel 27) among all-relay stations. GMA had previously operated as the independent station Citynet 27, before it went silent in the middle of 2001 after 4 years ago, went back on the air in 2005. In Metro Manila. The network debuted on February 28, 2011 as a replacement for its former national television network "Q"— such as terrestrially through DZOE-TV channel 11, the frenqucy once used by the formerly carried Q.
Its studios are located at the GMA Network Center, EDSA corner Timog Avenue, Diliman, Quezon City with transmitter is located at Tandang Sora, Barangay Culiat, Quezon City.
GMA News TV programming is composed primarily of news, public affairs produced by GMA News and Public Affairs all-entertainment, magazine, lifestyle, talk show, cooking, drama, sitcoms, comedy series (from the U.S., U.K., Australian and Asianovelas) or airs local programming produced by GMA Entertainment TV all-sports produced by GMA Sports also includes movies blocks targeted to female and male audiences as well as other young adult oriented-related programs, news coverage (simulcast with GMA Network) blocktimers.
2011–present
2011–2013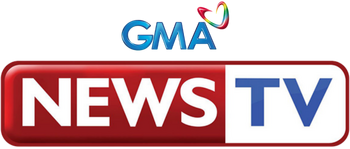 The official logo of Q was rebranded as GMA News TV. It is launched on February 28, 2011.
2014–present
Other