Contents

1942-1960
1960–1963
1964–1985
1985–1991
1991–1998
1998–2003
2003–present
1942-1960
Glace-Bolaget (GB) was founded in 1942 when a few ice cream manufacturers around Stockholm merged.
Ever since the 1940s, the company has used the letters "GB" with the word "Glace" written underneath in its logo. The logo above can be found on most promotion materials from GB during the 1940s and 1950s up until the early 1960s. The basic shape of the letters and the burst behind them was remarkably consistent for the times, although a few variants without the circle and in different colours existed.
1960-1963
In the mid-60s, GB's logo slowly evolved away from its 1940s design. At first the burst behind the letters was removed, the letters were modified, and they were put in a circle made up of triangles. Later on, a pattern of vertical lines was added. Finally, the font was changed. The logo pictured above is only one of several variants used in the 1960s.
The 1960s was a decade of consolidation in the Swedish ice cream market when several local dairy cooperatives merged their ice cream divisions into GB, making the brand available in the entire country.
1964–1985
By the end of the decade, the logo had settled on the above version. This logo would remain with only minor changes until 1998.
About the same time, the company also introduced the "GB clown" which would soon become the company's mascot.
In 1973, GB Glace merged with its primary competitor Trollhätteglass, and Unilever was brought in as part-owner. GB Glace have dominated the ice cream market ever since. The merger didn't bring any major changes in GB's identity.
1985–1991
In the mid-80s, three extra stripes were added. In 1985, the company was taken over by Unilever.
1991–1998
GB Glace had their logo updated in the early 1990s. All elements remained, but the circle was turned into an oval and the font was changed to a more modern one.
Although the company had been marketed as GB Glace since the 1940s, the legal name had remained Glace-Bolaget this was changed in 1991.
1998–2003
In 1998, all ice cream companies owned by Unilever got a new logo consisting of a stylised heart with the company name written with a script font. The GB clown was also redesigned to suit the new logo.
2003–present
In 2003, GB Glace introduced a refreshed identity along with the other Unilever ice cream companies.
Subsidiaries
Hindustan Unilever | Unilever Indonesia | Unilever Philippines
---
Condiments and Ingredients
Knorr (Royco) | Maizena | Hellmann's | Amora | Calvé | AdeZ | Blue Band (Rama (Rama (Central Europe) | Bertolli | Conimex | Unox | Zwan | Skippy | Slim-Fast | Fruco | Wish-Bone | Ragú | Crème Bonjour | Maille | Colman's | Alsa | Saga | Winborgs | Slotts | O'hoj | Mondamin | Lady's Choice | Best Foods | Lipton (Ice Tea | Brisk) | PG Tips
---
Cooking oils and Margarines
Flora: Central Europe, United Kingdom, Australia and Asia, Finland, Sweden | Becel | Planta | Fruit d'Or | Milda | Promise | I Can't Believe It's Not Butter!: US, UK | Shedd's Spread Country Crock | Lätta | Hera | Perla
---
Cosmetics
Axe (Lynx) | Block & White (Philippines) | Close-Up | Dermalogica | Dove (Men+Care) | Eskinol (Philippines) | Signal | Pepsodent | Lux | Lakmé | Hamam | Breeze | Liril | Master (Philippines) | Murad | Pond's (Men) | Hazeline | Regenerate | Rexona (Degree | Sure) | Suave | Vaseline (Vasenol) | Lifebuoy | Baba
---
Cleaning Materials, Shampoos and Conditioners
Cream Silk (Philippines) | Domestos | OMO | Persil (UK and Ireland) | Via | Comfort | Sun | Sunsilk | Living Proof (purchase pending) | Nexxus | Cif/Jif | Surf Excel | Rinso | Clear | Sunlight | Super Pell | Robijn | TRESemmé
---
Detergents
Breeze | Surf (Philippines) | Vivere (Argentina)
---
Heartbrand Ice Creams
Wall's (Great Britain, Indonesia, Malaysia) | Algida (Italy, Greece, Turkey, Poland, Romania, Estonia) | Good Humor (USA) | Langnese (Germany) | Miko (France) | Frigo (Spain) | Ola (Netherlands, Belgium) | Olá (Portugal) | HB (Ireland, Northern Ireland) | GB Glace (Finland, Sweden) | Frisko (Denmark) | Eskimo (Austria) | Lusso (Switzerland) | Inmarko (Russia) | Bresler (Chile) | Holanda (Mexico) | Kibon (Brazil, Argentina, Falkland Islands) | La Fuente (Colombia) | Pingüino (Ecuador) | Tio Rico (Venezuela) | Streets (Australia, New Zealand) | Strauss (Israel) | Kwality Wall's (India) | Selecta (Philippines)
---
Specialty Ice Cream
Magnum | Cornetto | Solero | Calippo | Vienetta | Carte d'Or | Ben & Jerry's | Breyers | Popsicle | Klondike | Blue Bunny | Paddle Pop | Grom
---
Defunct
Van den Bergh Foods
---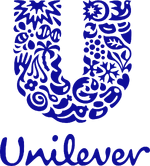 Ad blocker interference detected!
Wikia is a free-to-use site that makes money from advertising. We have a modified experience for viewers using ad blockers

Wikia is not accessible if you've made further modifications. Remove the custom ad blocker rule(s) and the page will load as expected.