G4 (first era)
2002–2004

G4TechTV
2004–2005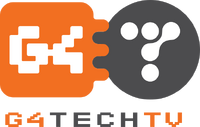 G4 (second era)
2005–2014

In late 2012, G4's studio programming was ceased in preparation for its re-launch as the Esquire Network on September 23, 2013, as part of a licensing deal with Hearst Corporation, owner of Esquire magazine. However, on September 9, 2013, news broke that NBCUniversal will instead replace Style with Esquire Network leaving G4 "as is for the foreseeable future, though it's highly unlikely the company will invest in more original programming".
With G4 slowly winding down operations, syndication rights to Cops, Heroes, and Lost ended at the end of August with the new television season, leaving G4 to only air repeats of their original series beginning on September 1, 2014.
G4 ended all operations on December 31, 2014, after a game of Pong (referencing the channel's launch), and somebody yelling "I'm at Comic-Con!"
Unfortunately, In September of 2017, G4 Canada Shut Down.
Film studios:


Universal Pictures (Others | Trailer variants | Closing variants | Logo Variations) | DreamWorks Animation (Others | Trailer & Closing variants | Logo Variations) | Universal 1440 Entertainment | Universal Studios Family Productions | Universal Animation Studios | Focus Features (Others) | Focus World | Working Title Films | Illumination Entertainment (Others | Logo Variations) | United International Pictures8 | NBCUniversal Entertainment Japan | NBC Sports Films
---
NBCUniversal Television Group:
Universal Television (Others) | Universal Television Alternative Studios | NBCUniversal Television Distribution | Universal Cable Productions | Peacock Productions | NBCUniversal International Studios | LXTV | DreamWorks Animation Television (Others) | Working Title Television | Bravo Originals | Syfy Originals
---
U.S. broadcast networks:
NBC (HD) | Telemundo (HD) | Cozi TV | Telexitos
---
NBCUniversal Owned Television Stations:
NBC O&Os: KNBC | KNSD | KNTV | KXAS-TV | WBTS-LD | WCAU | WMAQ-TV | WNBC | WRC-TV | WTVJ | WVIT
Telemundo O&Os: KBLR | KDEN-TV | KEJT-LP | KHRR | KNSO1 | KSTS | KTAZ | KTDO | KTLM | KTMD | KVDA | KVEA | KXTX-TV | WDMR-CD | WKAQ-TV | WNEU | WNJU | WRDM-CD | WRIW-CD | WRMD-CD | WSCV | WSNS-TV | WTMO-CD | WWSI | WWDT-CD | WZDC-CD | WZTD-LD
Other: K15CU-D | WZGS-CD
---
NBCUniversal Cable Entertainment:
Bravo | CNBC (World) | E! | Golf Channel | MSNBC | NBCSN | Universo | NHL Network | Olympic Channel15 | Oxygen | Syfy (HD | Other) | Universal Kids (Others) | USA Network (HD) | New England Cable News
---
NBCUniversal International Networks:
Universal Channel (UK | Latin America | Africa) | Syfy (Latin America) | DreamWorks Channel | 13th Street Universal (Calle 13 Universal | 13ème Rue Universal) | Diva Universal | Studio Universal (Italy | Latin America | Africa) | E! (Canada | Latin America) | Telemundo Internacional10 | Golf Channel (Latin America)12 | CNBC (Africa | Arabia | Asia | Australia | Europe | India (CNBC-TV18 (HD), CNBC Awaaz and CNBC Bajar) | Indonesia16 | Latin America | Pakistan) | Movies 24 | Movies 24+ | EuronewsNBC14

---
NBC Sports Regional Networks:
Bay Area | Boston | California | Chicago | Northwest | Philadelphia | Washington | SportsNet New York
---
Universal Parks & Resorts:
Universal Studios Hollywood | Universal Orlando Resort | (Cabana Bay Beach Resort | Hard Rock Hotel | Loews Portofino Bay Hotel | Loews Royal Pacific Resort | Loews Sapphire Falls Resort | Universal Studios Florida | Universal's Islands of Adventure | Volcano Bay) | Universal Studios Japan | Universal Studios Singapore | Universal Studios Dubailand | Universal CityWalk | Universal Creative
---
Other assets:
Fandango | Movieclips | Flixster | Rotten Tomatoes | Movies.com | Hulu (30%) | NBC Sports Group | Universal Pictures Home Entertainment | Green is Universal | NBC News | NBC Sports | NBC Olympics | NBC Kids | NBC On Demand | NBCUniversal News Group | NBCUniversal Telemundo Enterprises | NBCUniversal International Distribution | Universal Brand Development | Universal Sony Pictures Home Entertainment10 | NBC Sports Digital | PictureBox Films | Hayu | SportsEngine | Telemundo Deportes | RTI Producciones (40%) | Amblin Partners 13 | Craftsy | Movies Anywhere | Dark Universe | NBCi
---
Defunct/Dissolved:
Universal Cartoons | MCA Family Entertainment | Walter Lantz Productions | Revue Studios | Kayro-UTV Productions | MCA | MCA TV | MCA Television Entertainment | MCA DiscoVision | Seagram's | Universal Eight | NBC Films | NBC Studios | NBC Enterprises | NBC International | NBC Home Video | Castle Films | Universal Pay Television | Multimedia Entertainment | Universal Worldwide Television | Universal Television Entertainment | USA Network Originals | Studios USA | International Pictures | Island Pictures | October Films | Universal Focus | USA Films | NBC Plus | Diva TV | Exercise TV | Hallmark Channel (International) | MountainWest Sports Network | Good Machine | Cinema International Corporation8 | CIC Video8 | Comcast/Charter Sports Southeast | Comcast Sports Southwest | KidsCo5 | Fearnet2 | ITC Entertainment Group6 | ITC Film Distributors6 | Multimedia Motion Pictures | Associated Film Distribution7 | PolyGram Filmed Entertainment | PolyGram Television | PolyGram Video | Interscope Communications | USA Home Entertainment | USA Cartoon Express | NBC Universal Television Studio | Universal Media Studios | Universal Network Television | Propaganda Films | G4 (HD) | MSNBC Canada | Universal Sports4 | Qubo9 | CBS Telenoticias | FilmDistrict | Cloo | Esquire Network3 | Universal HD | Gramercy Pictures | Comcast Network | Wet 'n Wild Orlando | iVillage | DailyCandy | Chiller | Chiller Films | Seeso | FlixMix
---
Notes
1NBCUniversal owns the station, but it is operated by Serestar Communications.
2Co-owned with Sony Pictures Entertainment and Lions Gate Entertainment Corporation.
3Co-owned with Hearst Corporation.
4Owns a minority share, InterMedia Partners owns a majority share.
5Co-owned with Corus Entertainment.
6NBCUniversal acquired some of ITC's assets when Universal Pictures merged with PolyGram, but ITV plc still owns ITC's films and shows.
7NBCUniversal has some of AFD's assets, but Vivendi now owns EMI's films and ITV plc owns ITC's films.
8Co-owned with Paramount Pictures.
9Joint venture with Ion Media Networks, DreamWorks Classics, Corus Entertainment and Scholastic.
10Joint venture with Televisa.
11Joint venture with Sony Pictures Entertainment.
12Owned by Simple Networks and Inversiones Bahía and operated by Imagina US, under brand license
13Co-owned with The Amblin Group, Participant Media, Entertainment One, Reliance Anil Dhirubhai Ambani Group, and Alibaba Group.
14Co-owned with Media Globe Networks and European public broadcasters.
15Co-owned with the United States Olympic Committee.
16Co-owned with Trans Media