B4
2004–2008
This article or section lacks a former logo at the moment. You can help Logopedia by uploading it here.
Flava
2008- 2011
2011–2012

The three-dimensional logo was phased out in 2011 and then replaced it with a two-dimensional logo.
2012–2015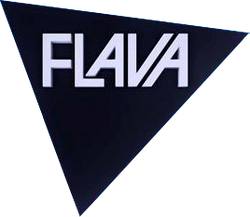 2014-2017

In late 2014, Flava introduced a new logo specifically for its "Street Sessions" brand ("Street" being UK grime and rap). In January 2015, this logo was introduced to all the other programmes on the channel.
2017-present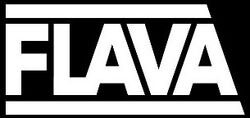 On May 1, 2017, Flava introduced a brand new logo, and simultaneously rebranded itself into a 100% Old Skool Hip Hop and RnB channel.