X-CEL FM (1999-2002)
This service broadcast to the Ely & Littleport areas of North East Cambridgeshire.
The service launched on March 4th 1999.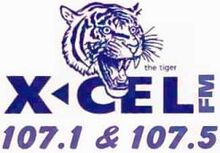 STAR RADIO (2002-2004)
X-Cel FM was acquired by UKRD in September 2001 which was followed in 2002 by a renaming to the company's 'Star FM' branding.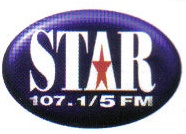 FEN RADIO (2004-2008)
UKRD split the frequencies with the Ely (107.1) frequency being switched to take the Star service from Cambridge. The Littleport frequency (107.1) was renamed Fen Radio.

The service ceased broadcasting on July 31st 2008.
Local Stations:
---

Ad blocker interference detected!
Wikia is a free-to-use site that makes money from advertising. We have a modified experience for viewers using ad blockers

Wikia is not accessible if you've made further modifications. Remove the custom ad blocker rule(s) and the page will load as expected.