This article is being considered for protection.

You can discuss it at Talk:Fanta. This page should be protected for the following reason: Due to vandalism to Jamie Seegars.
1940–1955
Fanta first introduced in Germany in 1940.
1955–1972
1972–1988
1988–1995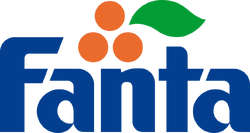 1995–1997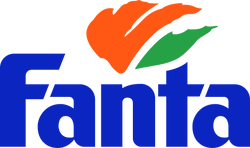 In 1995, the orange dot and leaf was changed into orange and green leaves.
1997–2005
In 1997, Fanta modified its logo and the font was changed. In 2000, the white background on the cans and bottles was changed to the colour background that matches each flavour.
2002–2005 (US)
2004–2009
In 2004, the Fanta logo was italized.
2009–present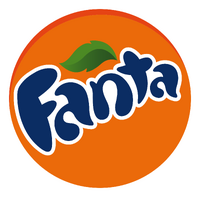 In 2008, Coca-Cola announced this new Fanta logo. As of 2009, this Fanta logo was used internationally. [1][2][3]
2010–present
2016–present (Italy, Romania, Serbia, Poland, Malta)