Telecom Éireann
1984-1999
In 1984, the Minister for Posts and Telegraphs was split into Telecom Éireann and An Post.
Eircom
1999-2015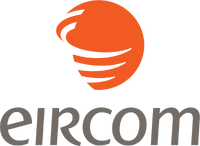 In 1999, Telecom Éireann was privatised and renamed Eircom.
eir
2015-present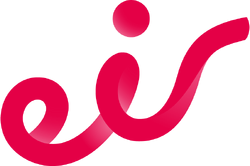 On September 16, 2015, Eircom was rebranded as eir by Moving Brands
[1]
 . The rebranding cost €16 million, which included changing the logos on uniforms, vehicles, and stores, making it the largest rebrand in Irish corporate history in over 20 years
[2]
. All of Eircom's services (with the exception of Meteor) adopted the eir name.
Sources
Ad blocker interference detected!
Wikia is a free-to-use site that makes money from advertising. We have a modified experience for viewers using ad blockers

Wikia is not accessible if you've made further modifications. Remove the custom ad blocker rule(s) and the page will load as expected.