Ed, Edd n Eddy's Big Picture Show is a TV movie meant to serve as the series finale of the Ed Edd n Eddy TV series. It aired on November 8, 2009 in the United States.
2009
Advertising
In advertisements, the "Ed Edd n Eddy" part of the logo looks similar to the TV show logo, with the same font and red coloring. The "Big Picture Show" part of the logo resembles Plank, Jonny's imaginary best friend from the series.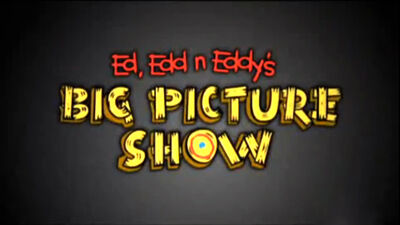 In-film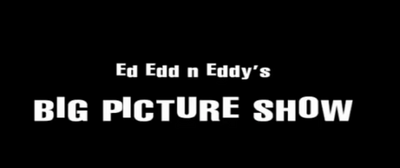 In the movie, the logo isn't stylized, it's just simple white text shown during the first minutes of the movie.
See also