2015-2017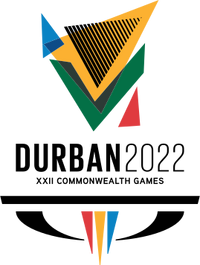 The logo's design is fundamentally inspired by the South African flag, rearranged to take the form of the African continent. The textured black portion of the logo represents the rich cultural tapestry of the city.
Durban was stripped of its hosting rights in March 2017 because of financial problems. The Commonwealth Games Federation is currently searching for a replacement city.
Ad blocker interference detected!
Wikia is a free-to-use site that makes money from advertising. We have a modified experience for viewers using ad blockers

Wikia is not accessible if you've made further modifications. Remove the custom ad blocker rule(s) and the page will load as expected.