1987-present (1987–1990; TV Show run)
DuckTales premiered on September 18, 1987. The last episode of DuckTales aired on November 28, 1990. This logo remained on some merchandise after 1990, most notable the 2013 video game.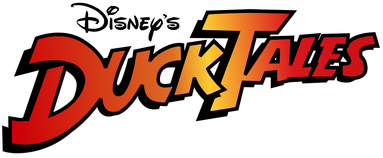 Also see: DuckTales the Movie: Treasure of the Lost Lamp, the 1990 movie.
2017 (tentative)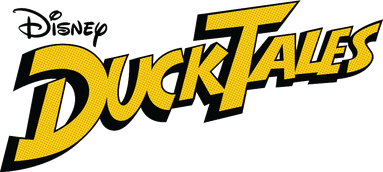 On February 24, 2015, Disney XD announced that the cartoon will be rebooted in 2017.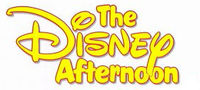 Other