NOTE: This gallery is reserved for opening logos. Trailer variants and closing variants have been respectively moved here and here. Please do not put them on this page; put them on those respective pages instead.
1994 (unused)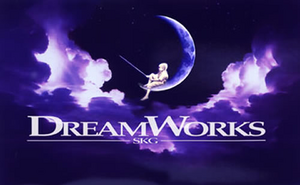 DreamWorks SKG was given its name in 1994, with this prototypical version of its logo dating to that year, but it was never actually used.
1997–2017
2018–present
This article or section does not include the current logo at the moment.
You can help Logopedia by uploading it here.