For the separate animation studio founded as part of the film studio, see DreamWorks Animation.
DreamWorks SKG
1994 (unused)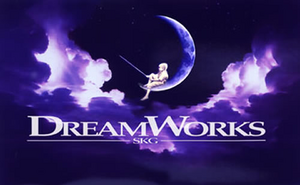 DreamWorks SKG was given its name in 1994, with this prototypical version of its logo dating to that year, but it was never used.
DreamWorks
1997–present
Other
Trivia
The initials SKG stand for the co-founders of the studio:
External links
Ad blocker interference detected!
Wikia is a free-to-use site that makes money from advertising. We have a modified experience for viewers using ad blockers

Wikia is not accessible if you've made further modifications. Remove the custom ad blocker rule(s) and the page will load as expected.