2006–2007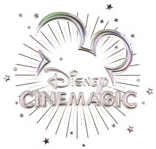 A better version of this logo is needed, due to the picture quality, inaccuracies or other issues with the uploaded logo. You can help Logopedia by uploading it here.
When Disney Cinemagic was launched back in 2006, the logo was considerably different from-then other Disney Channel's logos.
2007–present; 2007–2013 (UK & Ireland); 2007–2015 (France); 2008–2015 (Spain)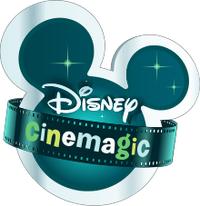 On September 3, 2007, Disney Cinemagic got a new logo which was more in line with the other Disney Channel logos. On March 28, 2013 in UK & Ireland, the channel was shut down and replaced by Sky Movies Disney. In France the channel was renamed Disney Cinema in 2015.
Ad blocker interference detected!
Wikia is a free-to-use site that makes money from advertising. We have a modified experience for viewers using ad blockers

Wikia is not accessible if you've made further modifications. Remove the custom ad blocker rule(s) and the page will load as expected.