Disney Channel (International)/Smartphone Logo Idents
Talk

0
Share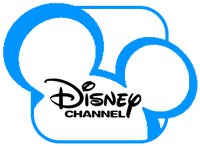 These are the idents of Disney Channel International from September 2011 until July 2014.
Ident Summary
On 15 September 2011, Disney Channel HD was launched in the UK, and the international networks now use the smartphone logo that was introduced in the US last year. The 2011 idents now feature the new smartphone app logo and the ribbon is replaced by a sparkling comet. The 2010 mini-idents now use the similar theme and was enhanced to fit the 16:9 widescreen area.
The idents were later dropped on July 2014 with the launch of the new Disney Channel logo which was introduced in Germany on 18 January 2014.
Ident Gallery
2013 Idents
Ad blocker interference detected!
Wikia is a free-to-use site that makes money from advertising. We have a modified experience for viewers using ad blockers

Wikia is not accessible if you've made further modifications. Remove the custom ad blocker rule(s) and the page will load as expected.