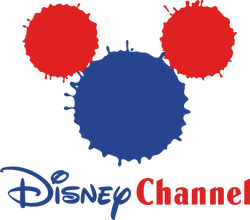 This is a description page for the idents used in Disney Channel's worldwide networks from 1 September 1999 until 15 March 2003.
Short Summary
On September 1, 1999, to prepare for the new millennium, Disney Channel in the UK received a brand overhaul as the channel adopted a new circle logo, with three symmetrical circles forming the iconic Mickey Mouse head shape. Along with the logo change, a new ident set, created by French design company GÉDÉON, was introduced on the same day. The branding was carried over to other Disney Channel international networks starting on October 1999.
According to GÉDÉON, the new logo is also described as an "experimental field for animation". More than 30 illustrators, animators, graphic designers, directors, and motion graphic studios, such as Gamma Studios, Estructura7, Velvet mediendesign, and Pedall, collaborated with the project.
Description
The Circles idents feature three circular objects forming the Mickey Mouse head shape in many different ways. Each ident is either created from CGI, live action, or traditional 2D hand-drawn animation. The logo is accompanied by the "Disney Channel" text on the bottom of the logo, in which the "Disney" text is in Walt Disney's signature script font. All idents also include a variation of the 3-note jingle (E-G-C), which was first introduced on 22 March 1997.
When the new logo was first launched, 9 idents appear with the new look. Then new idents by different companies appeared starting on October 1999.
Beginning on 21 November 2000, all idents feature the URL of a Disney Channel International website depending on the region/country. In some occasions, the idents feature the slogan of a regional version of Disney Channel International, such as Libera la tua Immaginazione in Italy, and L'Imaginachaine in France, which are seen under the "Disney Channel" text. Also, custom logos for specific programmes (and occasionally Disney's theatrical releases) are also made during the era.
Ident Gallery
Original Set
Later Additions
Minimalist Idents (Playhouse Disney/Toon Disney)