Disney Channel (Asia)
Talk

0
35,991pages on
this wiki
Disney Channel Asia, is a franchise of the Disney Channel that  airs in most parts of Southeast Asia. Some countries—with either a lack of capacity or due to government restrictions—do not carry the network
1995-1999
In 1995, Disney Channel Asia was launched using the same look in the UK and the same logo in the US, but airing the same programs from USA. They dropped on 1 June 1999.
1999-2003
Disney Channel Asia received a new logo with simple circles forming a Mickey Mouse's head. The splat logo from 1997 is still in use, and new idents where created in CGI and 2D animation. Also in December 2000, Disney Channel launched a sister channel called Playhouse Disney. The idents were dropped in 2003.
2003-2011
On 1 April 2003, Disney Channel Asia now uses the same logo as
Disney Channel US
that was used in 2002. Its idents and graphics where created by
CA Square
.
2011-present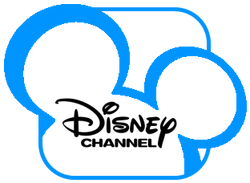 In 2011, Disney Channel Asia now uses the Disney Channel US' smartphone app logo. It was now fully used the next year.