1996-2004
The satellite pay-TV system DirecTV, the market leader in the United States, opened in Brazil through a joint venture between DirecTV (Hughes Electronics), Grupo Abril (which already had other pay-TV company, TVA), the Mexican group MVS and the Venezuelan Cisneros.
2004-2006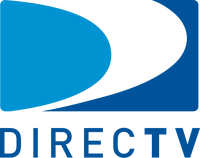 In 2006, DirecTV Brasil merged with its largest competitor, Sky Brasil. After the merger of the two companies, the company was renamed "Sky+DirecTV" thus clearing operations as DirecTV in the country. The Sky removed the DirecTV name in 2007, changing its name to "Sky Brasil".
Ad blocker interference detected!
Wikia is a free-to-use site that makes money from advertising. We have a modified experience for viewers using ad blockers

Wikia is not accessible if you've made further modifications. Remove the custom ad blocker rule(s) and the page will load as expected.