2005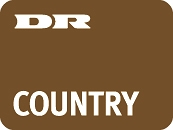 DR Country was launched as a web radio channel on May 2, 2005.[1]
2005-2006
This article or section lacks a former logo at the moment. You can help Logopedia by uploading it here.
2006–2010
All DR radio logos were updated in late 2006.
After Radio 100 FM left DAB, DR launched DR Country and DR Electronica in its place in February 2010.[2]
The capacity used for DR Country was eventually reclaimed by the commercial channel Pop FM. This lead to the closure of DR Country, DR Pop DK and DR Politik in September 2010. The three channels were scrapped altogether, meaning that the web streams were also closed.[3][4]
Ad blocker interference detected!
Wikia is a free-to-use site that makes money from advertising. We have a modified experience for viewers using ad blockers

Wikia is not accessible if you've made further modifications. Remove the custom ad blocker rule(s) and the page will load as expected.