For the UK version of the channel, see DMAX (UK and Ireland)
For the Asian version of the channel, see DMAX (Asia)
For the Italian version of the channel, see DMAX (Italy)
For the Spanish version of the channel, see DMAX (Spain)
XXP
2001-2006
XXP was launched in May 2001. Its original identity was created by Kemistry.[1]
DMAX
2006-present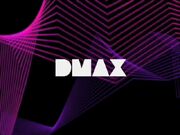 XXP was bought by Discovery Communications in 2006. It was relaunched as the men's channel DMAX on September 1, 2006.
The launch identity was created by Spin.
A new look was launched in December 15, 2008. It was created by Bruce Dunlop and Associates, and kept many elements from the original design, including the logo.[2]
Ad blocker interference detected!
Wikia is a free-to-use site that makes money from advertising. We have a modified experience for viewers using ad blockers

Wikia is not accessible if you've made further modifications. Remove the custom ad blocker rule(s) and the page will load as expected.