19??-1996 (Provi-Soir)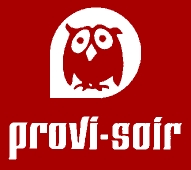 In the 1990s, Alimentation Couche-Tard acquired the Provi-Soir brand from Provigo, integrating their night owl character in the current logo.
19??-1996 (Depan-Escompte Couche-Tard)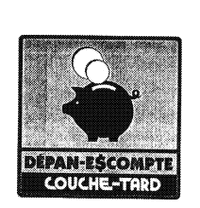 Originally, the logo for Couche-Tard (then called Depan-Escompte Couche-Tard) was a piggy bank, representing the "economical" image they wanted to project compared to other convenience stores in the province that would often charge much more than a supermarket would.
1996-present (Couche-Tard)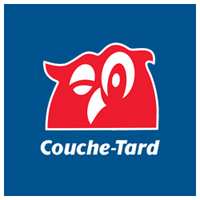 The current logo is a combination of the old Provi-soir logo and Couche-Tard's name.