2010-2012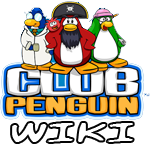 This was the original logo used for the wiki.
2012-2013
It's similar to the original, although it was cleaned up a little. This logo was used from 2012 to 2013 prior to Club Penguin's logo updates.
2013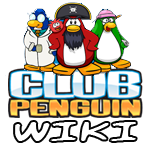 The logo was updated in March to match with Club Penguin's new logo.
Special Logos
2010
2011
2012
External links
Ad blocker interference detected!
Wikia is a free-to-use site that makes money from advertising. We have a modified experience for viewers using ad blockers

Wikia is not accessible if you've made further modifications. Remove the custom ad blocker rule(s) and the page will load as expected.