2003-2015 (Japan), 2008-2015 (North America)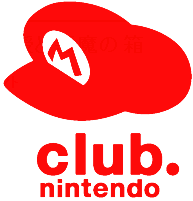 Club Nintendo was Nintendo's first customer loyalty program.
On January 20, 2015, Nintendo announced that Club Nintendo would shutdown worldwide in favor of a new loyalty program. The U.S Club Nintendo has been shutdown on June 30, 2015 while the E.U Club Nintendo was shutdown on September 30, 2015. It has since been superseded by My Nintendo.