February - September 2016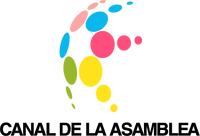 After several constitutional changes in Mexico City, the local goverment joined with the Legislative Assembly to create a channel dedicated to each session of this assembly; at moment, the channel broadcast over the air on the digital terrestrial channel of 21-2 in Mexico City, and is carried by the mexican IPTV operator Axtel TV on their local channel lineup on this area.
September 2016-present
In September 12 of 2016, the channel changed his name to Ciudad TV, focusing on a 24/7 programming which now covers a general interest programs based on the current events of Mexico City; however, the channel still covers the Legislative Assembly sessions.
Ad blocker interference detected!
Wikia is a free-to-use site that makes money from advertising. We have a modified experience for viewers using ad blockers

Wikia is not accessible if you've made further modifications. Remove the custom ad blocker rule(s) and the page will load as expected.