EHL & SHL team
1956-1977
This article or section lacks a former logo at the moment. You can help Logopedia by uploading it here.
The first Charlotte Checkers team started in the Eastern Hockey League. When that league folded, the Checkers joined the Southern Hockey League. The SHL folded in 1977, taking the Checkers with it.
ECHL team
1993-2002
The second hockey club called the Charlotte Checkers was founded in 1993, playing in the East Coast Hockey League.
2002-2007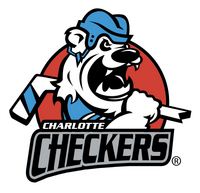 2007-2010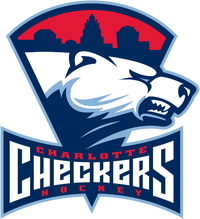 In 2010, the franchise folded, owing to a move to the American Hockey League.
AHL team
2010-present
Prior to the 2010 season, the club was known as the Albany River Rats.
Ad blocker interference detected!
Wikia is a free-to-use site that makes money from advertising. We have a modified experience for viewers using ad blockers

Wikia is not accessible if you've made further modifications. Remove the custom ad blocker rule(s) and the page will load as expected.