1989-1991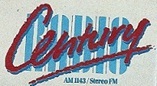 1991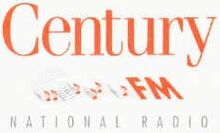 Century Radio, also marketed as Century 100 and later Century FM, was an early short-lived national commercial radio station in Ireland. Founded on 4 September 1989, Century were intended to be the first licensed alternative to RTÉ Radio 1. The licence was issued in an attempt to kill the pirate radio tradition in Ireland. Full coverage of Ireland was achieved in early 1990. It primarily operated on 1143 kHz on AM with low-powered FM fillers in the cities. The station closed in November 1991 after the money ran out.
Ad blocker interference detected!
Wikia is a free-to-use site that makes money from advertising. We have a modified experience for viewers using ad blockers

Wikia is not accessible if you've made further modifications. Remove the custom ad blocker rule(s) and the page will load as expected.