2003-2004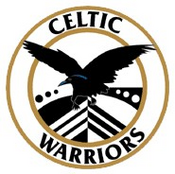 The Celtic Warriors were founded in 2003, as the regional team for mid-Glamorgan. They played in the Celtic League and the Heineken Cup. They were nicknamed the Valley Ravens, in reference to Pontypridd RFC and Bridgend RFC who were amalgamated into the Celtic Warriors team. In 2004, they were wound up. A rugby league club - the Celtic Crusaders - began play in the same ground as the Warriors had played, claiming to be a "reincarnation".
Ad blocker interference detected!
Wikia is a free-to-use site that makes money from advertising. We have a modified experience for viewers using ad blockers

Wikia is not accessible if you've made further modifications. Remove the custom ad blocker rule(s) and the page will load as expected.