1994–present
2004–2007
2012–present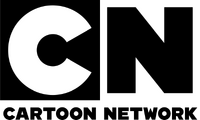 2016-present
Trivia
Some variants of the 1994-present, 2013-present logos, and the Re-Animated variant of the 1999 logo resemble the Nickelodeon Productions logo. The only difference is that the Cartoon Network logo does not come in many shapes or objects like Nickelodeon does.
See also
Ad blocker interference detected!
Wikia is a free-to-use site that makes money from advertising. We have a modified experience for viewers using ad blockers

Wikia is not accessible if you've made further modifications. Remove the custom ad blocker rule(s) and the page will load as expected.