Logo Variations
1991 (Pre-launch)
1992-2004
2004-2010
2010-present
Character ID's (October 1, 1992-June 13, 2004)
Checkerboard ID's (October 1, 1992-July 15, 1997)
Powerhouse ID's (July 16, 1997-December 31, 2004)
Note: The Red color was replaced by black/dark blue, because most old TV sets from the 90's could not adjust well to the red hue back then.
2004-December 31, 2011 ID's
City/Yes Era (June 14, 2004-June 1, 2007)
Note: This era was also used in:
Latin America/Brazil (January 1, 2005-August 6, 2010)
UK and Ireland (April 11, 2005-May 24, 2007)
Asia Pacific (October 1, 2005-December 5, 2008)
Australia and New Zealand (August 16, 2005-August 31, 2008)
Summer 2007 Era (June 4-August 31, 2007)
Note: The CN logo had different font in most bumpers from this era.
Fall Era (September 1, 2007-July 13, 2008)
Pesky IDs (Circa 2007)
Noods Era (July 14, 2008-May 28, 2010)
New Wave Era (August 31, 2008-October 1, 2011)
Arrow Era (2009-September 26, 2010)
Note: The Summer idents are from Cartoon Network Spain as the Spanish version's website URL can be seen.
Toonix Era (August 6, 2010-December 31, 2011)
CHECK it ID's (May 29, 2010-present)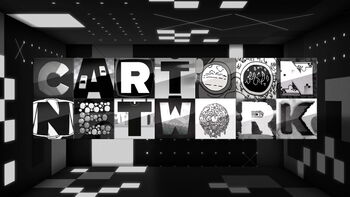 Other ID's
Ad blocker interference detected!
Wikia is a free-to-use site that makes money from advertising. We have a modified experience for viewers using ad blockers

Wikia is not accessible if you've made further modifications. Remove the custom ad blocker rule(s) and the page will load as expected.