Glasgow Clyde College, Cardonald Campus (formally Cardonald College) is a medium-sized Further education institute located in Glasgow's South Side, in Scotland. Officially opened in 1972, it has over 12,000 full-time and part-time students. The college takes both students who have just left school and mature students.
????-200?
200?-2013
2013-present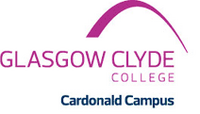 Ad blocker interference detected!
Wikia is a free-to-use site that makes money from advertising. We have a modified experience for viewers using ad blockers

Wikia is not accessible if you've made further modifications. Remove the custom ad blocker rule(s) and the page will load as expected.