'"CPK" redirects here.
Contents

1985-2002
2003-2011
2012-present
1985–2002
2003–present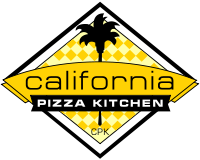 2012–present
In 2012, CPK heavily made the largest overhaul of the 2003 logo. The palm tree now stands alone while the text in the same font is on the bottom this time. Used on newer locations.
Ad blocker interference detected!
Wikia is a free-to-use site that makes money from advertising. We have a modified experience for viewers using ad blockers

Wikia is not accessible if you've made further modifications. Remove the custom ad blocker rule(s) and the page will load as expected.