This article is for the fictional GTA TV network. For the brazilian television network, see Rede CNT.
CNT is one of two fictionalised TV channels available in Grand Theft Auto V and IV, the other being Weazel. Its name could be interpreted as a parody of CNN, TNT, Cartoon Network or CMT. However given the series trend of tying in profanities to legitimate businesses, the channel is most likely a play on a particularly-vulgar english word.
GTA IV
GTA V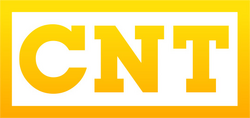 Ad blocker interference detected!
Wikia is a free-to-use site that makes money from advertising. We have a modified experience for viewers using ad blockers

Wikia is not accessible if you've made further modifications. Remove the custom ad blocker rule(s) and the page will load as expected.