2000-2004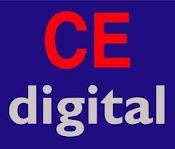 This platform launched on May 30th 2000 to Birmingham, Manchester & Greater London's first DAB local platform. The 'CE' stood for the two companies - Capital & Emap who had an equal share of the company.
2004-2012

2012-present

Despite ownership changes, the company still operates as CE even though Emap were bought by Bauer & Capital is now owned by Global Radio.
Business publications:
---
---
---
---
---
National FM stations:
---
---
---
---
---
---
---
---
---
---
---
---

---
Ad blocker interference detected!
Wikia is a free-to-use site that makes money from advertising. We have a modified experience for viewers using ad blockers

Wikia is not accessible if you've made further modifications. Remove the custom ad blocker rule(s) and the page will load as expected.