Viacom Television Stations Group
2000–2006

Viacom Television Stations Group was founded in 2000 with the merger of the original Viacom and the original CBS Corporation (The former Westinghouse Broadcasting Company) in 2000. The CBS owned-and-operated stations group was merged with Viacom's Paramount Stations Group (consisting of UPN O&Os) to form the new entity.
CBS Television Stations
2006–2017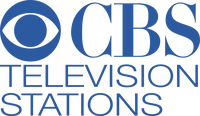 In January 2006, Viacom and CBS Corporation were split and Viacom Television Stations was renamed CBS Television Stations.
2017–present

Ad blocker interference detected!
Wikia is a free-to-use site that makes money from advertising. We have a modified experience for viewers using ad blockers

Wikia is not accessible if you've made further modifications. Remove the custom ad blocker rule(s) and the page will load as expected.