1999-2009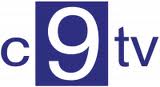 C9TV (Channel 9 Television) was a local television station based in Derry, Northern Ireland. The station's licences were awarded by the ITC (now Ofcom) in 1996 and allow the station to broadcast to Derry, Limavady,Coleraine and Strabane. The channels signal also spills into County Donegal in the Republic and can be picked up in the northeast of the county. Along with Belfast's NvTv, C9TV was one of two local or 'restricted' television services in Northern Ireland.
Ad blocker interference detected!
Wikia is a free-to-use site that makes money from advertising. We have a modified experience for viewers using ad blockers

Wikia is not accessible if you've made further modifications. Remove the custom ad blocker rule(s) and the page will load as expected.