1970 - 1975

1975 - 2002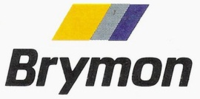 These two logos were both commonly used from 1975 to 2002. In 2002, Brymon Airways merged with British Regional Airlines to form BA CitiExpress, late BA Connect.
Ad blocker interference detected!
Wikia is a free-to-use site that makes money from advertising. We have a modified experience for viewers using ad blockers

Wikia is not accessible if you've made further modifications. Remove the custom ad blocker rule(s) and the page will load as expected.