April 1, 2000–January 19, 2015

Boomerang, originally a Cartoon Network block in 1992, officially lauched as a 24-hour TV channel for classic cartoon programming on April 1st, 2000 in the United States. The channel used this logo for almost 15 years before rebranding on January 19th, 2015.
January 19, 2015-present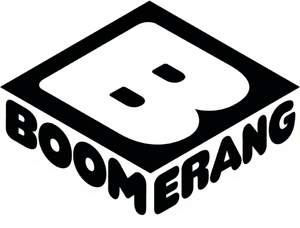 The American Boomerang channel officially rebranded on January 19th, 2015 with a new logo and new idents. The rebrand was first announced in Early 2014, but was pushed back to later dates multiple times before finally taking place in January 2015.