????-1990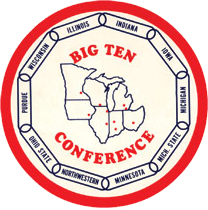 1990–2011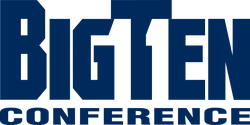 If you look closely, you can see the number "11"
2011–present

During 2010 it was announced that Big Ten would expand from eleven to twelve teams. This made the need for a new logo apparent. However, the new logo reflects the number "10", rather than the number "11".
The new logo was finally revealed on December 13, 2010. It will be launched with the 2011-2012 academic year. The new logo was created by Pentagram.
Ad blocker interference detected!
Wikia is a free-to-use site that makes money from advertising. We have a modified experience for viewers using ad blockers

Wikia is not accessible if you've made further modifications. Remove the custom ad blocker rule(s) and the page will load as expected.