Ad blocker interference detected!
Wikia is a free-to-use site that makes money from advertising. We have a modified experience for viewers using ad blockers

Wikia is not accessible if you've made further modifications. Remove the custom ad blocker rule(s) and the page will load as expected.
Current Logo
13 May 2012 -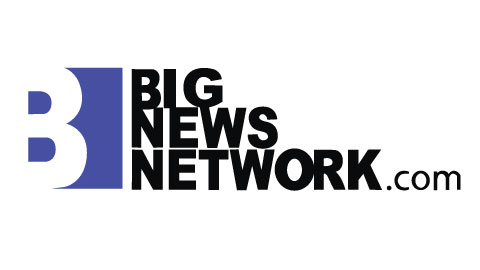 This logo, currently in use, was adopted following a redesign of the group's signature site and came into use when this main site was re-launched on July 5 2012. 
Logo March 3 2003 - 12 July 2012
The logo used for more than nine years, commencing in 2003 up until the commencement of the current logo on July 5 2012. This logo came into use following a redesign and re-launch of the site on March 3 2003 which Big News Network noted at the time was the third day of the third month of the third millennium, an event that will not be repeated for 1,000 years
News agency logo March 3 2003 - July 5 2012
By 2003 Big News Network had developed its own news agency, originating its own news and disseminating content from other news agencies and groups, to power its signature site as well as a growing network of portals it was developing in conjunction with other groups. This logo was utilized by the news agency division from March 3 2003 to July 5 2012
Original logo circa 1998 - March 3 2003

This logo was the first Big News Network logo used. It was brought into use in 1998 when the site was first launched, and remained in use until a redesign and re-launch of the site on March 3 2003
Big News Network is a licensed news agency headquartered in Dubai in the UAE. The group has been established since 1998 and is part of a growing network of news networks stretching across the globe. The current logo is utlized for the news agency as well as for the group's signature site Big News Network.com