Olympics
1999–2003 (bidding)
The applicant city bid logo for Beijing was unveiled on December 11, 1999. Beijing was declared as a candidate city on July 3 2000, and in due course added the Olympic Rings. Beijing awarded the games on July 13, 2001.
2003–2008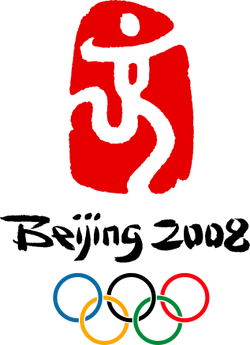 The contest to create the official logo for the Olympics was launched on January 4, 2003. The logo for Beijing 2008 was officially unveiled on August 3, 2003 during a ceremony in Beijing. It is called "Dancing Beijing" and depicts the Chinese character "jing" (京) against a red background, stylized to look like a dancing or running person. The character "jing" is the second half of the name Beijing and means "capital".
Paralympics
2004–2008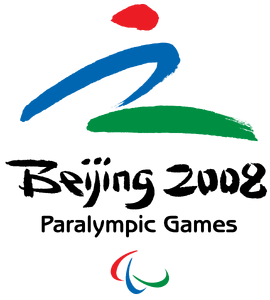 Ad blocker interference detected!
Wikia is a free-to-use site that makes money from advertising. We have a modified experience for viewers using ad blockers

Wikia is not accessible if you've made further modifications. Remove the custom ad blocker rule(s) and the page will load as expected.