Becel is a brand of margarine. It was launched in the Netherlands in the 1950s. The name is a combination of the letters B, C and L, an acronym for "Blood Cholesterol Lowering".
In 1999, the Becel brand replaced Nytta in Sweden.
In many markets, Becel is instead known as Flora. In the United States, it is known as Promise.
1992 - 2010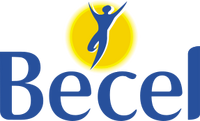 2010 - 2013
2013-Present
Subsidiaries
Hindustan Unilever | Unilever Indonesia | Unilever Philippines
---
Condiments and Ingredients
Knorr (Royco) | Maizena | Hellmann's | Amora | Calvé | AdeZ | Bertolli | Conimex | Unox | Zwan | Skippy | Slim-Fast | Fruco | Wish-Bone | Ragú | Crème Bonjour | Maille | Colman's | Alsa | Saga | Winborgs | Slotts | O'hoj | Mondamin | Lady's Choice | Best Foods | Lipton (Ice Tea | Brisk) | PG Tips
---
Cooking oils and Margarines
Blue Band | Rama (Central Europe) | Flora (Central Europe | United Kingdom | Australia and Asia | Finland | Sweden) | Becel | Planta | Fruit d'Or | Milda | Promise | I Can't Believe It's Not Butter | I Can't Believe It's So Good... | Shedd's Spread Country Crock | Lätta | Hera | Perla
---
Cosmetics
Axe (Lynx) | Block & White (Philippines) | Close-Up | Dermalogica | Dove (Men+Care) | Eskinol (Philippines) | Signal | Pepsodent | Lux | Lakmé | Hamam | Breeze | Liril | Master (Philippines) | Murad | Pond's (Men) | Hazeline | Regenerate | Rexona (Degree | Sure) | Suave | Vaseline (Vasenol) | Lifebuoy | Baba
---
Cleaning Materials, Shampoos and Conditioners
Cream Silk (Philippines) | Domestos | Coco Varela | OMO | Persil (UK and Ireland) | Via | Comfort | Sun | Sunsilk | Living Proof (purchase pending) | Nexxus | Cif/Jif | Surf Excel | Rinso | Clear | Sunlight | Super Pell | Robijn | TRESemmé | Citra | Breeze | Surf | Vivere (Argentina)
---
Heartbrand Ice Creams
Wall's (Great Britain, Indonesia, Malaysia) | Algida (Italy, Greece, Turkey, Hungary, Poland, Romania, Estonia) | Good Humor (USA) | Langnese (Germany) | Miko (France) | Frigo (Spain) | Ola (Netherlands, Belgium) | Olá (Portugal) | HB (Ireland, Northern Ireland) | GB Glace (Finland, Sweden) | Frisko (Denmark) | Eskimo (Austria) | Lusso (Switzerland) | Inmarko (Russia) | Bresler (Chile) | Holanda (Mexico) | Kibon (Brazil, Argentina, Falkland Islands) | La Fuente (Colombia) | Pingüino (Ecuador) | Tio Rico (Venezuela) | Streets (Australia, New Zealand) | Strauss (Israel) | Kwality Wall's (India) | Selecta (Philippines)
---
Specialty Ice Cream
Magnum | Cornetto | Solero | Calippo | Vienetta | Carte d'Or | Ben & Jerry's | Breyers | Popsicle | Klondike | Paddle Pop | Grom
---
Defunct
Van den Bergh Foods
---