1971-Present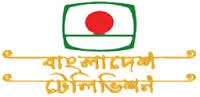 After the Independence in 1971, the station renamed Bangladesh Television. It started broadcasting in full colour started in 1980. About 2 million televisions receive transmissions from the network's 17 relay stations.
BTV has a national channel which is broadcast from Dhaka. This transmission is relayed to the whole country via local relay stations in major cities of the country. There is also a regional station located in Chittagong which broadcasts local programmes in the evening. In the mid-1990s the national TV channel started to broadcast the news programs of BBC and CNN. In 2004, BTV started worldwide broadcasts through its satellite based branch, BTV World.
External links
Ad blocker interference detected!
Wikia is a free-to-use site that makes money from advertising. We have a modified experience for viewers using ad blockers

Wikia is not accessible if you've made further modifications. Remove the custom ad blocker rule(s) and the page will load as expected.