BBC Midlands (also known as BBC West Midlands) is the BBC English Region serving Herefordshire, Shropshire, Staffordshire, Warwickshire, the West Midlands, and Worcestershire. Responsible for BBC One Midlands, as well as local radio stations: BBC WM, BBC Coventry & Warwickshire, BBC Hereford & Worcester, BBC Radio Stoke, and BBC Radio Shropshire. Defunct services include BBC Two Midlands.
1988-1997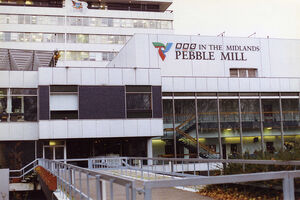 1997-present

BBC Midlands was created in 1969 from part of the BBC Midlands and East Anglia region. It is based in Birmingham.
Ad blocker interference detected!
Wikia is a free-to-use site that makes money from advertising. We have a modified experience for viewers using ad blockers

Wikia is not accessible if you've made further modifications. Remove the custom ad blocker rule(s) and the page will load as expected.