{{ImageTOC |Ayala center.jpg |1990-2003 |Lovemall.png |2003-2006 |8e3f97e0eaeb8d7cfac60ad7c923bd96.jpg |2006-2009 |Ayala Malls Logo.jpg |2009-2017 | |2017-present
Ayala Center
1990-2003 (corporate logo), 1990-2010/2013 (logos in Makati and Cebu)
Ayala Land's shopping center development and management company was known originally as Ayala Center, which was also the name for its malls in Makati in Cebu, until 2003. The logo would remain in use in the logos of Ayala Center Makati until 2010 and in Ayala Center Cebu until 2013.
Ayala Malls
2003-2006
Ayala Center became Ayala Malls in 2003 and adopted a new slogan, "Lov'emall!"
2006-present
2006-2009 (primary logo), 2006-present (secondary logo)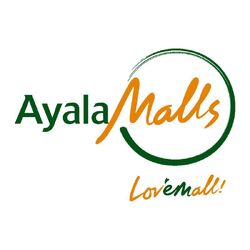 When Ayala Land refreshed its logo in 2006, Ayala Malls launched a revamped logo which has an arc. The logo reflects on the company's malls at that time, Glorietta, Greenbelt, Alabang Town Center, Ayala Center Cebu, and Market! Market! as an integral part of Filipino life. The "Lov'emall!" slogan was also maintained.
2009-2017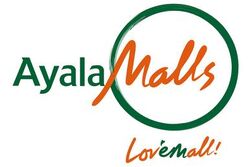 The logo was tweaked in 2009 and the arc became a circle.
2017-present
This article or section does not include the current logo at the moment. You can help Logopedia by uploading it here.