1908-1991
Prior to the Wallabies logo, the Australian national rugby union team was simply the Australian Coat of Arms on a green shield.
1991–1996
The Wallabies logo was introduced in 1991, where it was placed on the left breast of the jerseys, opposite to the Coat of Arms of Australia.
1996–2002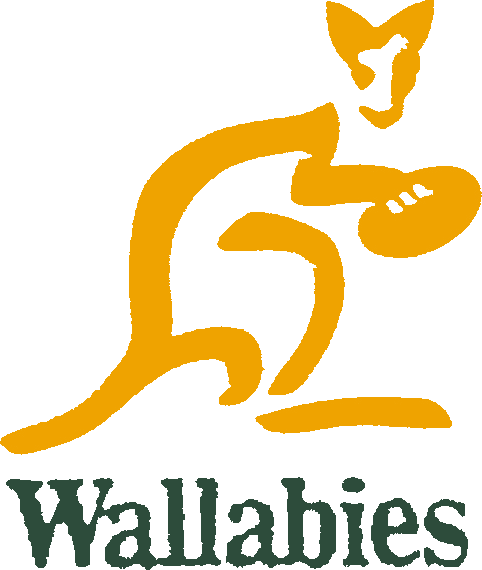 A better version of this logo is needed, due to the picture quality, inaccuracies or other issues with the uploaded logo. You can help Logopedia by uploading it here.
2003–present
See also