The Butcher's Selection is the name for products at ASDA from the meat counters as well as the pre packed meat found on shelves. The brand was introduced at the same time as the introduction of the improved meat range and refurbished meat counters.
2012-2015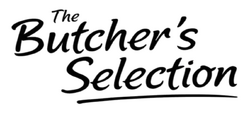 2015-present

Ad blocker interference detected!
Wikia is a free-to-use site that makes money from advertising. We have a modified experience for viewers using ad blockers

Wikia is not accessible if you've made further modifications. Remove the custom ad blocker rule(s) and the page will load as expected.