Channel 3
1994-1998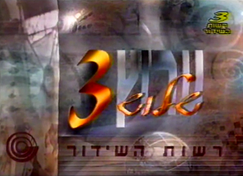 The channel was launched in 1994 as a result of the Israeli-Palestinian peace-process. The Israeli prime-minister Itzhak Rabin decided to establish a government-operated satellite channel in Arabic, which was intended for viewers in neighbouring Arab countries. Soon after the establishment, the channel began to relay broadcasts from the Knesset, the Israeli parliament.
Channel 33
1998-????

In early 1998, in light of the low viewers-rating, the channel had assigned a new brand, in hope that it will attract more viewers. The new brand was "Channel 33" with the slogan "Channel 33 - Much more interesting!".
The name "Channel 33" was chosen since the channel is relayed at station no. 33 in the Israeli cable systems.
????-present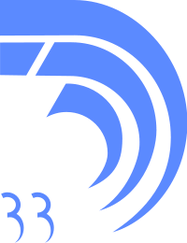 For Non-hebrew broadcasts, Channel 33 use a different logo (https://www.youtube.com/watch?v=H5C1R8OyFBo).
Ad blocker interference detected!
Wikia is a free-to-use site that makes money from advertising. We have a modified experience for viewers using ad blockers

Wikia is not accessible if you've made further modifications. Remove the custom ad blocker rule(s) and the page will load as expected.